What We Do
Ambulatory Healthcare Strategies, LLC is the nation's leading regulatory and financial oversight organization for the Ambulatory Surgery (ASC) and Office-Based Surgery industry.  With over 70 clients throughout the United States, AHS is by far the largest regulatory oversight firm in the country! John Goehle and his team of over 20 regulatory and financial experts (including four surveyors) provide a wide range of outsourced services to meet the administrative, regulatory and financial needs of your organization.  AHS provides "oversight" services and is not a management company, but we provide many of the same services that a traditional management company provides.  Our costs are a fraction of what a management company charges and we don't take ownership.  Our fees are on a retainer basis with a fixed monthly fee.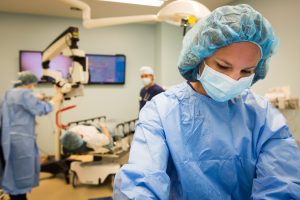 Ambulatory Healthcare Strategies provides a unique business model – totally focused on what your organization's needs – not on a "cookie cutter" approach to outsourced services.   Our business model provides a variety of outsourced service offerings ranging from one-time consulting services up to on-going retainer-based oversight services.   Most importantly, our service is personal, professional and timely.
Our monthly fixed retainer-based Regulatory & Accreditation Oversight and Financial Oversight Services are unique to the industry and can often replace existing management company services for a fraction of the cost.
Our Consulting Services include:
Responding to State, CMS and Accreditation Surveys (Plan of Correction, Mitigation of Citations, Crisis Management)
Transition Services for Organizations experiencing a sudden change in administrator or nursing director
Accreditation and CMS Survey Preparation and Mock Surveys
Financial Projections and Feasibility Studies
Policy & Procedure Review and Updates and Maintenance Services
Business Office, Billing System and Billing Service Reviews
Monthly Retainer Services:
Our Services are geared specifically to the needs of your organization and the monthly fixed retainer fee is based on the services that you request.  We do not require long-term contracts and our low overhead assures our fees are considerably less than the same services provided by a management company.
Our monthly retainers can include:
Maintenance of your Policy and Procedure Manual
Oversight of your QI Program
Attendance at your Committee and Governing Body Meetings and preparation of the agenda and minutes
Preparation and management of your organizations strategic plan and goals and objectives
Preparation of Monthly and Quarterly Financial Statements
Assistance in preparing QI Studies
State and Federal Reporting
On-site and virtual training and education
Preparation of budgets and financial projections
Assistance in ownership transfers and recruitment
Credentialing and Employee File oversight and electronic file maintenance
Attendance at Surveys and preparation for upcoming surveys, followup after surveys
All retainers include:
Access to our educational programs, including the bootcamps and other virtual training from the ASC Podcast with John Goehle
Annual Mock Survey for compliance with CMS Conditions for Coverage
On-going text, email and phone access to our staff 24/7.
Contact Information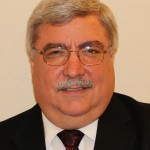 John Goehle is one of the nation's leading Ambulatory Surgery Center experts.  He has written eight books on the industry, including "The Survey Guide for ASCs – A Guide to the CMS Conditions for Coverage and Interpretive Guidelines for Ambulatory Surgery Centers".  He is also a frequent speaker at ASC Conferences.  For more information or to request a confidential consultation, please contact him at 585-594-1167 or by  email.
Ambulatory Surgery Center Publications
Ambulatory Surgery Center administrators are faced on a daily basis with assuring that their facility complies with a wide-range of rules, regulations and standards. Now through a series of new books, by John Goehle,  Administrators can keep current with the most current regulations.
To see more information about books currently available, visit our bookstore.